We are Ecommerce experts to help you boost online store engagement and increase brand exposure.
Building in both Shopify & Woocommerce, we build eCommerce shops that are easy-to-use, accessible, and most importantly, sell.
Multiship integration and framework update lead to a 44% revenue increase.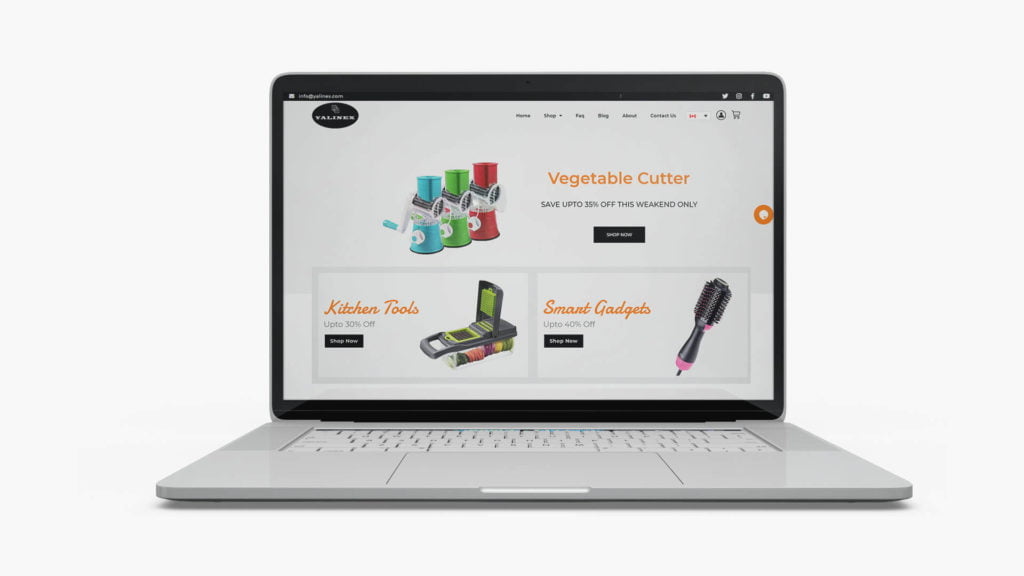 Stylish & Tailored
Online Transactions
We are always pushing for new and simplified check-out experiences that encourage transactions, with multiple touch points for cross and up sell opportunities. Below are a few of our favorites.
Our team will provide you all the tools you need to simplify your business workflow. We will also put together a comprehensive plan to identify opportunities in the market and expand your reach.
RESPONSIVE WEBSITE DESIGN
We design beautifully simple, engaging, full-screen experiences, all from a mobile-first perspective. Our approach utilizes fluid grid concepts, allowing your content to fluidly adjust to any browser size. You'll never have to worry about how your site will display on a user's various devices.
DIGITAL MARKETING
Before we define any approach, we need to define the brands overall goal. We then need dive in and provide a full analysis of content, search engine keywords, competitor analysis, proper channels to engage in, and outline the proper plan to achieve these goals.
What our Clients are Saying
"Webmotif provided us an exceptional POS system that not only simplified our in-store process, but also made our transition to go online a breeze."
E-COMMERCE DESIGN SERVICES
Solutions for Online Success
We understand that every brand is different, and what may work for one brand, may not work for the next. That is why we always test everything. We want to ensure we A/B test every template, every button, and every call to action, to make sure your site is optimized for success.
Our website development team will provide state of the art, cutting edge technology & best practices, that are aimed at addressing all our client's challenges and business goals.